The History of Hants & Dorset in Southampton
In 1920, Bournemouth & District Motor Services Limited purchased Trade Cars of Southampton. This later formed Hants & Dorset. Over the years, services were extended to serve Lymington and Winchester. Their operations in Winchester were helped by the purchase of Bunce in Chandlers Ford, who at the time operated services in that area. Over time, their network evolved to serve places such as Botley (with through links to Bishop's Waltham), with the furthest services stretching as far as Petersfield to the east. By 1929, British Electric Traction conglomerate with the Tilling group and the Southern Railway became major shareholders, with British Electric Traction shares passing to Tilling in 1942.
With railway nationalisation in 1947, the British Transport Commission owned the railway company's shares and in 1949 Tilling sold their bus interests to British Associated Transport and Hants & Dorset became a state owned company. 1952 saw the Woolston to Hedge End route run by Easson's acquired, A few years later in 1955, and Hursley Motor Services routes to Fawley, Southampton and Winchester were taken over by Hants & Dorset. By 1970, Hants and Dorset Motor Services had grown to have a fleet of around 800 vehicles, that were divided into Hants & Dorset and Wilts & Dorset fleets. Hants & Dorset buses were defined by their distinctive green and cream liveries, whilst Wilts & Dorset opted for red and cream liveries.
The National Bus Company was set up in 1969. The Hants & Dorset Tilling Green livery were repainted into a Poppy Red livery. During National Bus Company time, Hants & Dorset was combined with Wilts & Dorset, Shamrock & Rambler coaches and in 1970, the Gosport and Fareham company (under the name Provincial). The coach operation became part of National Travel which is now National Express. Hampshire Bus was formed from the division of Hants & Dorset on 1st April 1983. Bus deregulation came into force on 26th October 1986, as part of the Transport Act 1985 which led to the sale of many parts of the company. The National Bus Company was privatised in 1987. The bus services of Hants & Dorset were split into Wilts & Dorset in the south and west, Provincial in the Gosport and Fareham area and Hampshire Bus in Southampton and Winchester areas. The Southampton coach operation was set up as Pilgrim Coaches.
The operations in the local Southampton area were first sold to Stagecoach in April 1987, who sold the former Hants & Dorset, Southampton bus station and depot. They closed the station and depot and sold the site for redevelopment, but after only a few months, Stagecoach sold Hampshire Bus on to Solent Blue Line on 4th October 1987; a rival to the existing Southampton Citybus. Musterphantom Ltd, trading as Solent Blue Line was originally set-up by Isle of Wight company Southern Vectis, and two ex employees of Southampton Citybus, John Chadwick and Peter Shelley.
The company was started with capital of £100,000, of which £75,000 was put up by Southern Vectis Omnibus Company Ltd, who lent some of their own older Southern Vectis buses, which included a selection of Bristol VRT's. It was set-up to compete with the dominant Southampton Citybus on their most profitable routes. Services began in Southampton on 25th May 1987, with three routes, crossing through the city centre, and these were conductor operated. Solent Blue Line operated many services in the South Hampshire area, until it was acquired by umbrella company Go-Ahead in 2005, who rebranded it Bluestar in 2008. The history of Solent Blue Line can be found Here.
Southampton Bus Station
Southampton Bus Station was located in Civic Centre Road in the centre of Southampton. The Bus Station was opened on Monday 23rd January 1933 by Sir Reginald Ford. Southampton Bus Station closed in July 1987 and was demolished in the same year to make way for the Marlands Shopping Centre which still stands on the site today. The Rose Garden which was outside of the Bus Station was removed from the middle of Civic Centre Road.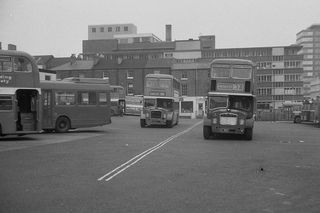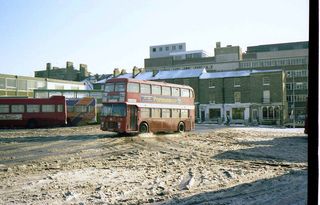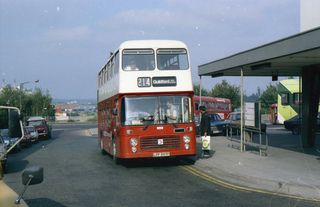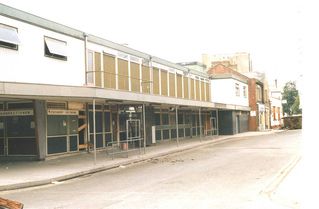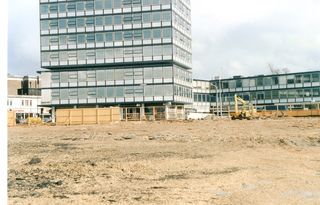 Bus Station Now - Marlands Shopping Centre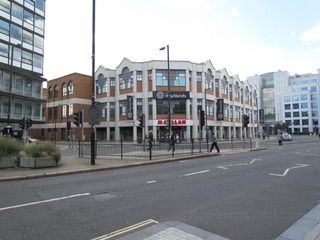 Bus Depot - Grosvenor Square
Hants & Dorset had an area on Grosvenor Square in Southampton City Centre which was used as a depot and office and extended to Bedford Place. The Bedford Place side was used as a Coach Station and booking office for Tours booking office and waiting area. The Building opened in 1938, when Hants & Dorset was broken up in 1983 the Depot was sold for development. Today there is an office block on the site.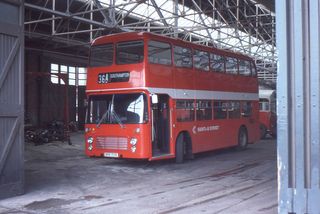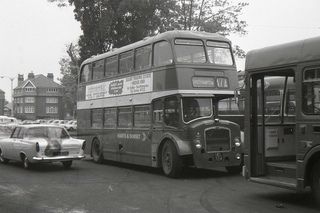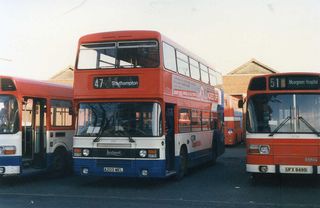 Grosvenor Square Now
Bus Depot - Woolston
The Woolston Depot was located by the Floating Bridge in Woolston, Southampton. Bus Stops were located just outside of the depot. Woolston depot closed in February 1972. More information on the Floating Bridge and its Association with Transport can be found Here.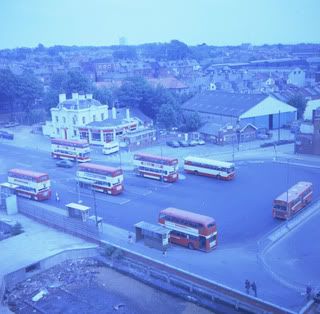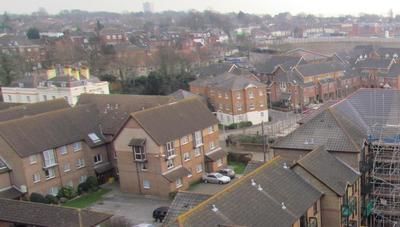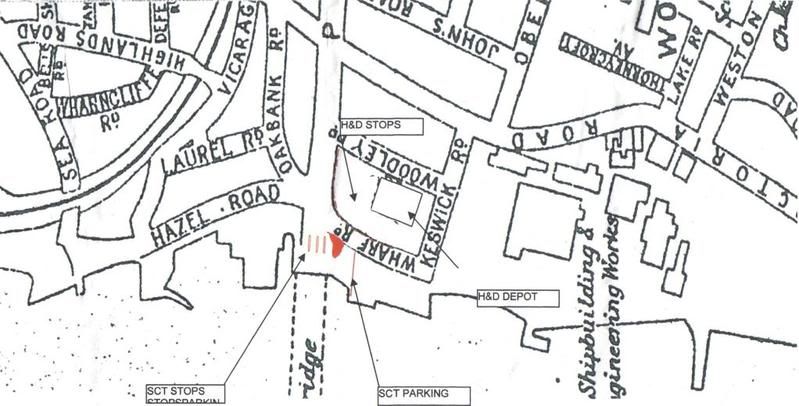 Bus Depot - Shirley
The Shirley Depot was at 368 Shirley Road and served as a headquarters and workshop for the eastern area. In 1927 the buildings were extended though to Villiers Road. When Tourist Coaches excursion Department was acquired in 1935 a new garage and workshop were built in the centre of Southampton in Bedford Place. The Shirley Road Works was then solely as the major overhaul depot for all of the company buses. The Site now has a Gym and a Royal Mail Sorting Office where once there would have been the bus depot. There was also a bodyshop on Winchester Road. A retail area now sits onthe sit.
 
Shirley Depot Now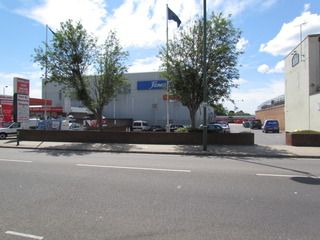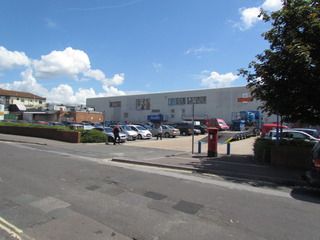 Winchester Road Works Now

 
Thanks to Roland of "Reynardbizzar Flickr" for use of some of the photos.